Have you ever though to be a conspiracy theorist?  Think about it thoroughly. Maybe you should be.  Through the years there have been many "conspiracy theories" that turned out not to be true .
However, many of them turned out to be accurate.  So the next time that you run into some "tin foil hat wearing lunatics", you might want to actually listen to what they have to say.  They may actually know some things that you do not.  In fact, one recent study found that "conspiracy theorists" are actually more sane than the general population.  Next time you are tempted to dismiss someone as a "conspiracy theorist", just remember that the one that is crazy might actually be you.  The following are 16 popular conspiracy theories that turned out to be true…
1. "They Put Cancer Viruses Into Our Vaccines"
When I first heard about this I did not believe it.  And of course not all vaccines contain cancer viruses.  But tens of millions of Americans did receive vaccines with cancer viruses in them, and now we have learned that even the CDC has admitted that this is true…
The CDC has quickly removed a page from their website, which is now cached here, admitting that more than 98 million Americans received one or more doses of polio vaccine within an 8-year span when a proportion of the vaccine was contaminated with a cancer causing polyomavirus called SV40. It has been estimated that 10-30 million Americans could have received an SV40 contaminated dose of the vaccine.
SV40 is an abbreviation for Simian vacuolating virus 40 or Simian virus 40, a polyomavirus that is found in both monkeys and humans. Like other polyomaviruses, SV40 is a DNA virus that has been found to cause tumors and cancer.
2. "ATM Machines Will Someday Use Facial Recognition Technology"
According to the Daily Mail, a new generation of ATM machines is being developed that will use cutting edge facial recognition technology…
Cumbersome and slow cash machines with clunky buttons and tiny hard-to-see screens could soon be a thing of the past thanks to a range of next-generation ATMs.
Ohio-based security firm Diebold has created a touch screen cash machine that works like a tablet computer, uses facial recognition and QR codes to identify and authenticate users, and has built-in safety cameras.
Facial recognition software is already used in a number of countries with various applications. In the US, the Biometric Exit project plans to use facial recognition to verify travelers as they leave the country, eventually bringing the technology to every international airport in America.
Bloomberg says this is the "first widespread consumer application of facial-recognition security programs in Greater China," a country with very different expectations of what is acceptable for privacy. The Chinese government regularly removes online content that "propagate[s] negative speech," and censors messages on group chat platforms like WeChat without letting users know.
Enforcement of a one-to-one match against ID cards at ATMs won't stop money laundering entirely, but locking down identity is the first step toward any enforcement. As Bloomberg notes, it's not uncommon in Macau for people to use multiple bank cards for withdrawals, or for friends and family of an account member to make a withdrawal without them being present.
3. "The U.S. Government And Monsanto Are Teaming Up Against Opponents Of Genetically-Modified Food"
The establishment does not like those that are trying to stand in the way of genetically-modified food.  The following is from a recent Activist Post article…
A shocking new investigative report from the largest daily newspaper in Germany alleges that Monsanto, the US Military and the US government have colluded to track and disrupt both anti-GMO activists and independent scientists who study the adverse effects of genetically modified food.
As revealed yesterday by Sustainable Pulse, on July 13th the German newspaper Süddeutsche Zeitung detailed information on how the US Government "advances the interests of their corporations," focusing on Monsanto as a prime example.
The report titled, "The Sinister Monsanto Group: 'Agent Orange' to Genetically Modified Corn," described a 'new fangled cyber war' being waged against both eco-activists and independent scientists by supporters and former employees of Monsanto, who are described as "operationally powerful assistants" and who have taken up sometimes high-ranking posts in the US administration, regulatory authorities, and some of whom have connections deep within the military industrial establishment, including the CIA.
4. "Someday Scientists Will Be Using Millions Of Genetically-Modified Animals In Scientific Experiments"
One of the most, if not the most, contentious issues in science is the use of animals in research. Scientists experiment on animals for a host of different reasons, including basic research to explore how organisms function, investigating potential treatments for human disease, and safety and quality control testing of drugs, devices and other products. Its proponents point to the long list of medical advances made possible with the help of animal research. Opponents believe it is cruel and meaningless, as observations in animals often do not translate directly to humans.
In 1959, William Russell and Rex Burch proposed their "3Rs" guidelines for making the use of animals in scientific research more humane:
restrict the use of animals;
refine experiments to minimise distress; and
replace tests with alternative techniques.
Around 29 million animals per year are currently used in experiments in the US and European Union countries. (Rats and mice make up around 80% of the total.)
The number of genetically modified (GM) animals used in scientific research in Britain has exceeded the number of ordinary laboratory animals for the first time, according to official statistics that show a 9 per cent overall increase in the use of experimental animals last year.
Some 4,033,310 animals were used in scientific experiments started in 2012, an increase of 322,689, or 9 per cent over the previous year. There were 1.91 million scientific "procedures" used with GM animals in 2012 compared to 1.68.m procedures on normal animals.
5. "Scientists All Over The World Are Creating Extremely Bizarre Human-Animal Hybrids"
Did you know that scientists are creating cow/human hybrids, pig/human hybrids and even mouse/human hybrids?  This is happening every single day in labs all over the western world, but most people have never even heard about it.  So would you drink milk from a cow/human hybrid that produces milk that is almost identical to human breast milk?  And how would you interact with a mouse that has a brain that is almost entirely human?  These are the kinds of questions that we will have to start to address as a society as scientists create increasingly bizarre human/animal hybrids.  Of course our laws have not kept pace with these advances, and now that Pandora's Box has been opened, it is going to be nearly impossible to shut it.
Not long ago, Chinese scientists embedded genes for human milk proteins into a mouse's genome and have since created herds of humanized-milk-producing goats. Meanwhile, researchers at the University of Michigan have a method for putting a human anal sphincter into a mouse as a means of finding better treatments for fecal incontinence, and doctors are building animals with humanized immune systems to serve as subjects for new HIV vaccines.
And here are some other ways that scientists are combining humans and animals…
Rabbit Eggs with Human Cells
Pigs with Human Blood
Sheep with Human Livers
Cow Eggs with Human Cells
Cat-Human Hybrid Proteins
6. "Obama Is Making Government Employees Spy On One Another"
The familiar command 'If you see something, say something' has been moved into the federal government's workplaces. The government's Insider Threat Program, a comprehensive initiative that stretches across 5 million security-cleared employees of all federal agencies and their contractors, was brought to life following an executive order from President Obama in 2011.
The initiative asks federal government employees to spy on their co-workers, reporting to program agents on their unusual behaviors, strange attitudes, financial troubles and unprecedented travel – all indicators that a 'high-risk' person might be engaged in espionage or other leaking of secret materials in a way that might cause 'harm to the United States.' Federal employees and contractors are asked to pay particular attention to the lifestyles, attitudes and behaviors – like financial troubles, odd working hours or unexplained travel – of co-workers as a way to predict whether they might do "harm to the United States." Managers of special insider threat offices will have "regular, timely, and, if possible, electronic, access" to employees' personnel, payroll, disciplinary and "personal contact" files, as well as records of their use of classified and unclassified computer networks, polygraph results, travel reports and financial disclosure forms.
7. "Pro Wrestling Is Fake"
We have all kind of known this for a long time, right?  Well, now someone is actually leaking the results of pro wrestling matches on the Internet before they happen…
In February on r/SquaredCircle, Reddit's pro wrestling forum, one poster kicked off a "prediction series," asking users to pick who they expected to win at that week's Elimination Chamber pay-per-view event. The winner was a user named "Dolphins1925," who posted just minutes before the start of the event, and nailed the results of every single match. It was the first sign that WWE had sprung a leak.
 "I will win this guaranteed," Dolphins1925 wrote as he made his picks. "I know all the winners." A fan has provoked a furor in the world of professional wrestling after leaking the outcomes of 38 WWE matches ahead of the pay-per-view bouts.
The mystery fan, who identifies himself online as Dolphins1925, claims he has obtained the information from a source at Worldwide Wrestling Entertainment (WWE), and is revealing the results to highlight the organization's failure to keep its storylines confidential.
8. "Someday Texas Is Going To Run Out Of Water"
Texas will always have plenty of water, right? Wrong.
According to CNBC, the water crisis in some areas of Texas is rapidly reaching a breaking point. Three straight years of blistering drought have strained Texas' water resources. Some cities like Midland are already steeply raising their water prices. But it's not just residents of the Lone Star State feeling parched. Texas-based companies are scrambling to reduce their water usage and enact long-term water management plans as a critical business concern.
"As the drought continues, industry's eyes are opening," said Jordan Furnans, senior engineer at INTERA, a Texas-based geosciences and engineering firm. Those eyes are opening to discover that more dry years are coming, he said.
There's a desperate need for water to fuel industrial, chemical and energy operations in some parts of Texas. "If plants shut down, they're losing millions of dollars per day," Furnans said.
Texas officials have begun to solidify a sweeping plan that they say will ensure the state doesn't run dry as its population continues to boom.
The 2017 plan approved Thursday by the Texas Water Development Board — to be submitted to lawmakers for approval when they convene early next year — suggests implementing 5,500 strategies at a cost of about $63 billion by 2070. Those strategies, which include turning more used toilet water into tap water according to this ABC News report, are expected to create an additional 8.5 million acre-feet of water by 2070. That's about eight times the annual flow of the Rio Grande river.
9. "The IRS Is Specifically Targeting Conservatives"
On the heels of a drought that cost some business owners their livelihood, Texas officials have begun to solidify a sweeping plan that they say will ensure the state does not run dry as its population continues to boom.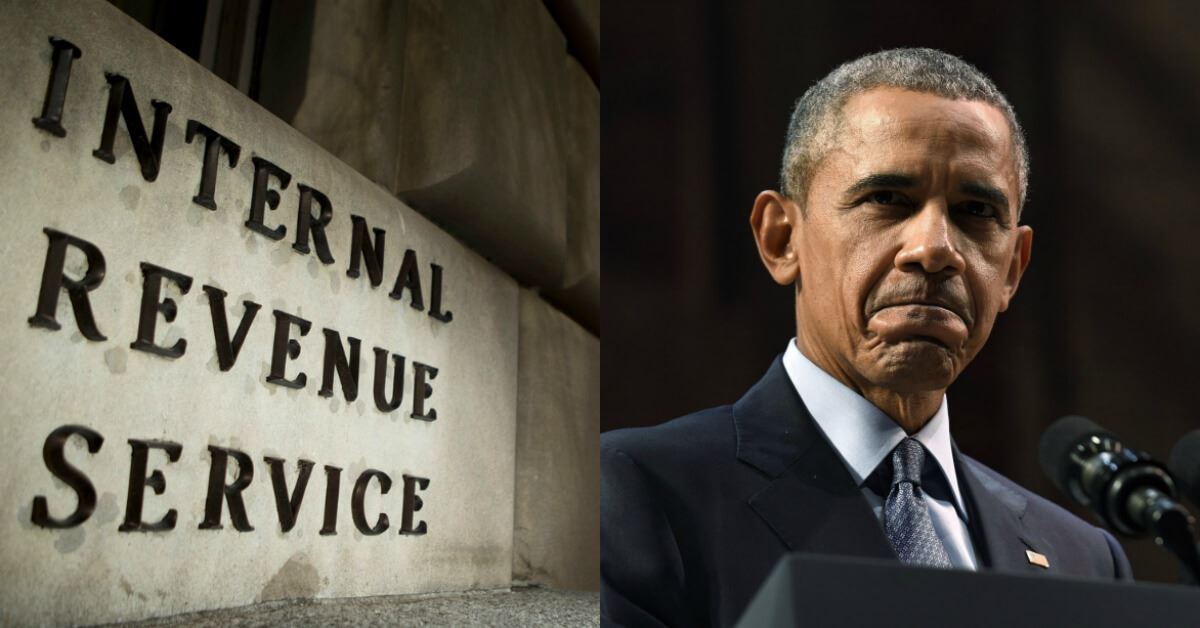 Only a small percentage of Americans would have believed this particular "conspiracy theory" last year.  But now it is all over the news.  In fact, we have just learned that applications for tax-exempt status from Tea Party groups were ordered to be sent to the only Obama political appointee at the IRS.
IRS employees were ordered by their superiors–including Lois Lerner who pleaded the 5th Amendment against self-incrimination rather than testify in Congress–to send certain Tea Party tax-exemption applications to the office of the IRS's Chief Counsel, which was headed by William Wilkins, who at that time was the only Obama political appointee at the IRS, according to a letter released today by the House Committee on Oversight and Government Reform.
"As a part of this ongoing investigation, the Committees have learned that the IRS Chief Counsel's office in Washington, D.C. has been closely involved in some of the applications," reads a letter released today by the House committees on Oversight and Government and Ways and Means.  "Its involvement and demands for information about political activity during the 2010 election cycle appear to have caused systematic delays in the processing of Tea Party applications."
The 2017 plan approved Thursday by the Texas Water Development Board — to be submitted to lawmakers for approval when they convene early next year — suggests implementing 5,500 strategies at a cost of about $63 billion by 2070. Those strategies, which include turning more used toilet water into tap water according to this ABC News report, are expected to create an additional 8.5 million acre-feet of water by 2070. That's about eight times the annual flow of the Rio Grande river.
10. "Fluoride Is Harmful To Your Teeth"
This conspiracy theory was denied for a very long time.  But now even CNN is admitting the truth. The Department of Health and Human Services and Environmental Protection Agency are proposing the change because of an increase in fluorosis — a condition that causes spotting and streaking on children's teeth.
The chemicals – fluorosilicic acid, sodium silicofluoride, and sodium fluoride – used to fluoridate drinking water are industrial waste products from the phosphate fertilizer industry.
A large study was conducted in New Zealand. There, the New Zealand National Health Service plan examined the teeth of every child in key age groups, and found that the teeth of children in non-fluoridated cities were slightly better than those in the fluoridated cities.
11. "Using A Cell Phone Can Cause Cancer"
Can you get cancer from using a cell phone?  Well, an increasing number of studies indicate that this is actually true…
At the highest exposure levels — using a mobile phone half an hour a day over a 10-year period — the study found a 40 percent increased risk of glioma brain tumors.
Cell phones emit a form of electromagnetic field called radio frequency (RF) radiation. We have long been led to believe that this radiation is harmless because of the low power levels involved, and because it's non-ionizing.
Unfortunately, this cell phone radiation has the ability to penetrate our bodies and cause untold damage.
Perhaps the biggest red flag is the World Heath Organization (WHO) classification. In 2011, the WHO finally took a position on the issue and classified cell phone radiation as a possible 2B carcinogen. True, the WHO did only classify cell phone radiation as a possible carcinogen, not a probable carcinogen.
But a growing number of experts believe this classification does not sufficiently protect the public. Then there are the thousands of peer-reviewed studies which support the claim that cellphones cause cancer.
12. "Prescription Drugs Kill Large Numbers Of Americans"
Every single year, hundreds of thousands of Americans are killed by prescription drugs.  The following is a brief excerpt from a Vanity Fair article entitled "Deadly Medicine".
Prescription drugs kill some 200,000 Americans every year. Will that number go up, now that most clinical trials are conducted overseas—on sick Russians, homeless Poles, and slum-dwelling Chinese—in places where regulation is virtually nonexistent, the F.D.A. does not reach, and "mistakes" can end up in pauper's graves?
Our prescription drugs are the third leading cause of death after heart disease and cancer in the United States and Europe. Around half of those who die have taken their drugs correctly; the other half die because of errors, such as too high a dose or use of a drug despite contraindications. Our drug agencies are not particularly helpful, as they rely on fake fixes, which are a long list of warnings, precautions, and contraindications for each drug, although they know that no doctor can possibly master all of these.
We should take far fewer drugs, and patients should carefully study the package inserts of the drugs their doctors prescribe for them and independent information sources about drugs such as Cochrane reviews, which will make it easier for them to say "no thanks".
13. "The Elite Want To Dramatically Reduce The Global Population"
Yes, many among the global elite really do want to substantially reduce the population of the planet.  The following quotes are from one of my previous articles…
–David Rockefeller: "The negative impact of population growth on all of our planetary ecosystems is becoming appallingly evident."
–CNN Founder Ted Turner: "A total world population of 250-300 million people, a 95% decline from present levels, would be ideal."
–Paul Ehrlich, a former science adviser to president George W. Bush and the author of "The Population Bomb": "To our minds, the fundamental cure, reducing the scale of the human enterprise (including the size of the population) to keep its aggregate consumption within the carrying capacity of Earth is obvious but too much neglected or denied"
-Barack Obama's primary science adviser, John P. Holdren: "The development of a long-term sterilizing capsule that could be implanted under the skin and removed when pregnancy is desired opens additional possibilities for coercive fertility control. The capsule could be implanted at puberty and might be removable, with official permission, for a limited number of births."
–HBO personality Bill Maher: "I'm pro-choice, I'm for assisted suicide, I'm for regular suicide, I'm for whatever gets the freeway moving – that's what I'm for. It's too crowded, the planet is too crowded and we need to promote death."
14. "Innocent People Are Murdered, Skinned And Dismembered During Satanic Rituals"
Satanists really do exist, and sometimes they do really, really awful things.  The following is one recent example. Moises Meraz-Espinoza walked into the Huntington Park Police Department two years ago to report a crime: He had killed his mother.
Officers went to the Maywood apartment that the then-18-year-old factory worker shared with his mother, Amelia Espinoza, 42, and found a gruesome scene. A trail of blood led to the bathroom, where plastic covered the walls and floor. There, they found an electrical circular saw with pieces of bone, blood and flesh stuck to the blade. Nearby, in a freezer, police found skin and muscles stored in plastic bags. The woman's skull, with all her teeth plucked out, her eyes removed and two upside-down crosses carved into the bone, was stashed in a backpack.
Prosecutors say that Meraz-Espinoza strangled his mother and then skinned, filleted and dismembered her body as part of a satanic ritual.
15. "The NSA Is Spying On Our Phone Calls, Internet Searches And Financial Transactions"
Thanks to Edward Snowden, we have learned much more about how the NSA spies on all of us.  And just this week it has come out that the NSA has no problem snooping on you if you are a friend of a friend of a friend of someone that might be a potential terrorist.
Chris Inglis, the agency's deputy director, was one of several government representatives—including from the FBI and the office of the Director of National Intelligence—testifying before the House Judiciary Committee this morning. Most of the testimony largely echoed previous testimony by the agencies on the topic of the government's surveillance, including a retread of the same offered examples for how the Patriot Act and Foreign Intelligence Surveillance Act had stopped terror events.
But Inglis' statement was new. Analysts look "two or three hops" from terror suspects when evaluating terror activity, Inglis revealed. Previously, the limit of how surveillance was extended had been described as two hops. This meant that if the NSA were following a phone metadata or web trail from a terror suspect, it could also look at the calls from the people that suspect has spoken with—one hop. And then, the calls that second person had also spoken with—two hops. Terror suspect to person two to person three. Two hops. And now: A third hop.
16. "The Federal Reserve Is A Perpetual Debt Machine That Is Designed To Create Inflation"
The Federal Reserve is a private banking cartel that was created by the bankers and that serves the interest of the bankers.  It was designed to perpetually increase the U.S. national debt and to perpetually create inflation.
The Federal Reserve System is the banking system, and while one of its mandates is to maintain "stable prices," the reality is that the Federal Reserve is responsible for all of the inflation we've experienced since the Fed's inception in 1913.
Here is a list of the three ways in which the Fed creates inflation.
Monetizing government debt
When the government's expenses exceed its income – which they always do – the Treasury Department issues bonds. These bonds are sold at auction to make up the shortfall.
Making loans to member banks
Thirty-eight percent of all banks in the U.S. are members of the Federal Reserve System, which means that they own stock in one of twelve regional Federal Reserve Banks. It also means that they are can borrow directly from the Fed and the rate is set by the Fed. The Federal Reserve is the "lender of last resort" to its member banks, who are thus guaranteed a bailout at the Fed's option.
Setting reserve requirements for banks
The Federal Reserve regulates all banks, not just member ones, and it has the authority to set reserve requirements for banking institutions throughout the economy. In a free market, the reserve requirement would be 100% – banks would not be able to loan funds they did not have.
Inflation arises from an expansion of the money supply, and only the Fed controls the money supply. However, it is important to note that inflation is not synonymous with rising prices.
As the architect of inflation, the Federal Reserve is also the primary cause for the bull market in gold and silver. This, of course, does not mean we should thank Bernanke and crew. The irony of it all is that once people wake up to what the Fed is doing – and they are beginning to wake up – it will create an even bigger bull market for precious metals. All fiat-money systems throughout history have failed. Ours will not be the exception. Only gold and silver are eternal.
17. 9/11 Was An Inside Job
IT HAPPENED on Sunday, 15 years ago, but growing numbers of people still claim the Twin Towers atrocities could have been an inside job.
The shocking accusation, that the west was involved in plotting, organizing, and even carrying out the 9/11 terror atrocities to provide the grounds for the military strikes on the so-called Axis of Evil, remains one of the world's biggest conspiracy theories.
On September 11 2001, the world witnessed the Twin Towers being hit by planes, but some extreme conspiracy theorists claim planted bombs brought them down. While many of the theories are bizarre, one longstanding view is the towers would not have collapsed in the way they did if they were hit by aircraft.
One key part of their argument is the collapse of a third smaller tower, called Building 7, at the World Trade Centre complex, several hours after the huge skyscrapers fell.
The 911truth.org is a website which says it is dedicated to exposing a "cover-up" surrounding 9/11, and seeking justice for he victims and their relatives. A mission statement on its website says: "Our Mission is to expose the official lies and cover-up surrounding the events of September 11th, 2001 in a way that inspires the people to overcome denial and understand the truth."
"Namely, that elements within the US government and covert policy apparatus must have orchestrated or participated in the execution of the attacks for these to have happened in the way that they did."
The website says it also wants justice for all those wronged by the attacks, "beginning with complete disclosure of all records and evidence; reversal of all domestic and foreign policies following from the false premises of the official story".
It adds it also wants "full accountability for any and all individuals inside and outside the US government involved in the attacks who engaged in crimes of commission, facilitation, complicity, gross negligence, cover-up or obstruction of justice after the fact".
But now, the University of Alaska is sponsoring a full investigation into claims that World Trade Center Building 7 was brought down by a controlled demolition during the 9/11 attacks. The official version of events is that fire spread to Building 7, from the main towers, devastating the structure, and causing it also to fall in on itself.
"A number of 9/11 family members point to the collapse of WTC7 as a possible crack in the official story that could spark a new national conversation on the events of that day."
"WTC7 was not hit by a plane that day; however, it collapsed at 5:20 p.m. according to the National Institute of Standards and Technology (NIST), the official cause for the collapse was office fires."
So, too many conspiracy theories. What's your thoughts on this? Feel free to comment or share!